Preparing your home for sale? Even though we are in a home seller's market, it doesn't mean every home will easily sell without the right preparation. Here's what you need to know.
When it comes to maximizing your home's sales potential, preparing your home for sale can make all the difference even in a seller's market. If you want to maximize your sale price, it's still important to prepare your home before putting it on the market. And it's never too early to start!
We can help you with checklists on what to do to prepare your home for sale, ideas on updating or even renovating parts of your home, staging your home. We can provide references to contractors, handymen, painters, electricians, etc. Link to our latest article "A Home Seller's Checklist To Prepare Your Home For Sale."
Meantime, to get you started, check out the 5 tips below to getting your home ready to show.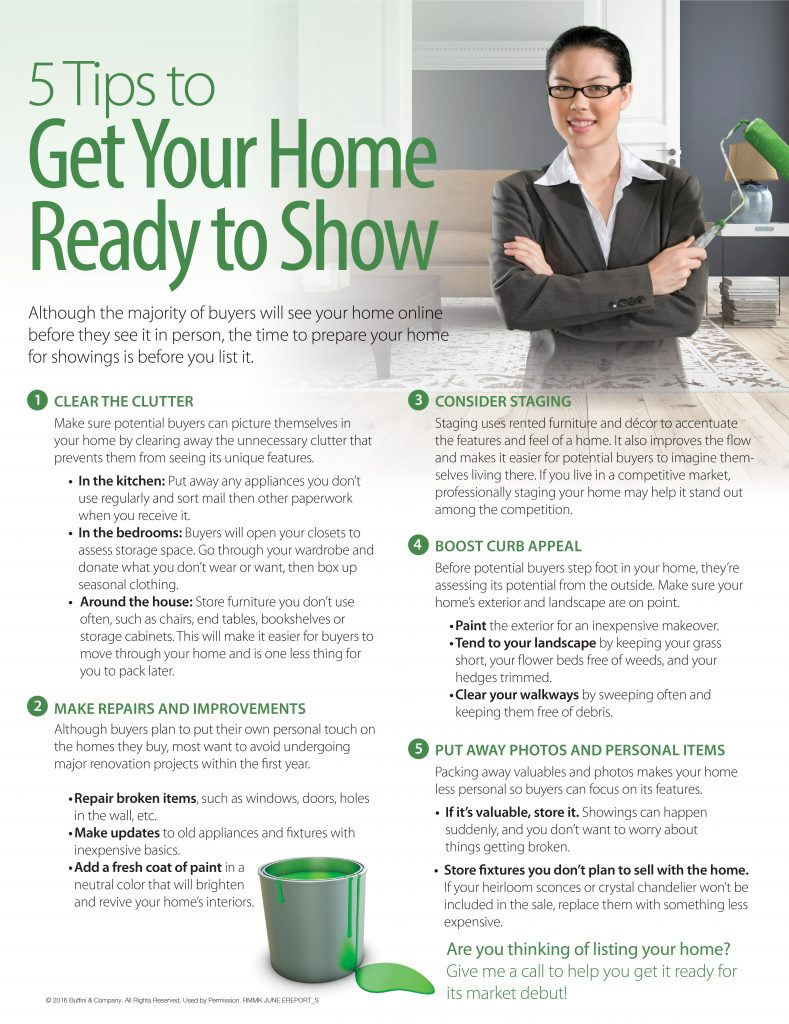 If you want to get top dollar for your home, don't put it on the market before it's ready. The right preparation can make all the difference when it comes to maximizing the offers you get. The upgrades and changes you need to make will depend upon your home's condition.
Reach out to us if you're thinking about selling your home, even if you're not sure when. It's never too early to seek the guidance of your real estate agent and start preparing your home to sell. And we're never more than a call or text away!